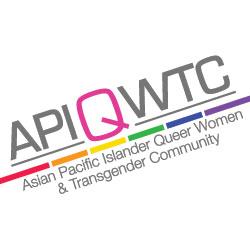 Asian Pacific Islander Queer Women & Transgender Coalition
APIQWTC provides opportunities for Asian & Pacific Islander queer women and transgender people to socialize, network, build community, engage in inter-generational organizing, and increase community visibility.

APIQWTC is a fun, welcoming, multi-generational group of Asian & Pacific islander queer women and transgender people in the Bay Area, who are building community together. We are the legacy of queer A&PI activism, stemming from earlier-founded organizations going back to 1987. We are a wholly volunteer-based organization.