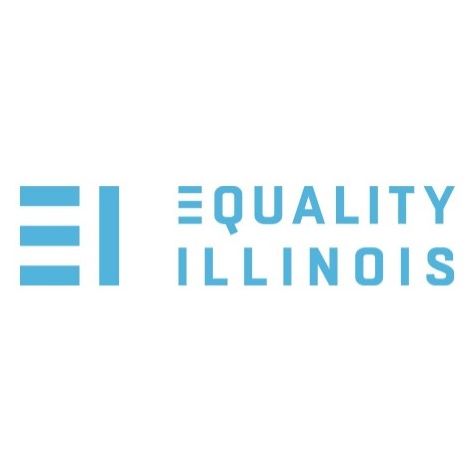 Equality Illinois
Equality Illinois builds a better Illinois by advancing equal treatment and full acceptance of the LGBTQ community.

Equality Illinois envisions a fair and unified Illinois where everyone is treated with dignity and respect and where all people live freely regardless of sexual orientation or gender identity or gender expression.

OUR VALUES
Inclusiveness: Equality Illinois belongs to all those who believe in its vision and mission. Staff and volunteers will be accessible to and proactively engage others in EQIL's statewide community as owners of the vision and mission.

Respect: Equality Illinois believes in the value of others — their opinions and their work. It is respect for others that builds collaborations and partnerships.

Fairness: Equality Illinois believes that everyone should have the same rights, responsibilities and opportunities afforded to them regardless of sexual orientation or gender identity or expression.

Equality Illinois was founded in 1991 as the Illinois Federation for Human Rights to secure, protect and defend the basic civil rights of gay, lesbian, bisexual, queer and questioning transgender (LGBTQ) Illinoisans. The founders of the Chicago-based organization were activists Arthur Johnston , Rick Garcia and the late Jon Henri Damski and Lana Hostetler, who had played key roles in the 1988 passage of Chicago's Human Rights Ordinance. The name was changed to Equality Illinois in 2000, and the organization has grown to become the state's oldest, largest, and most effective LGBTQ equality organization.