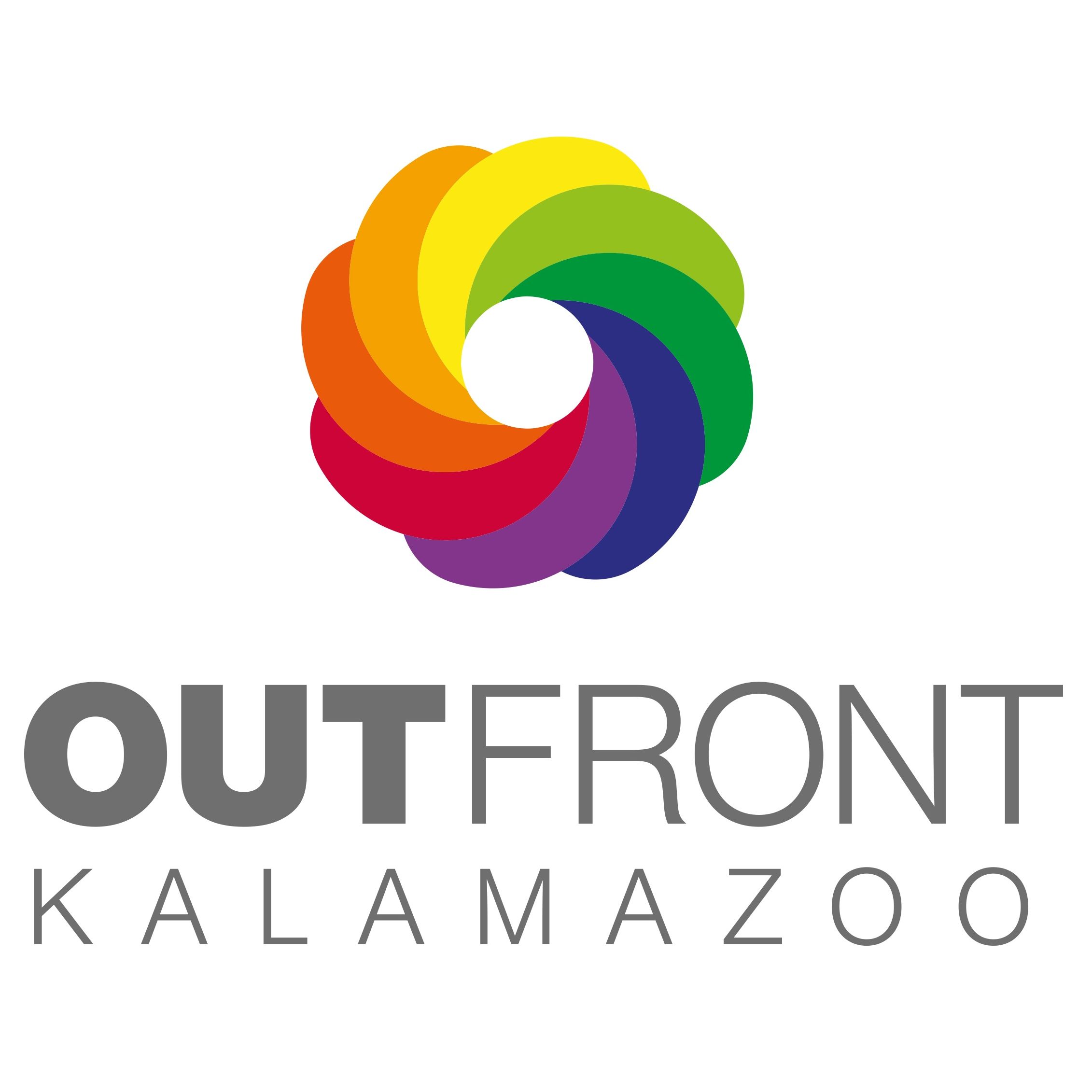 OutFront Kalamazoo
To be 'out front' means to be honest. To be visible. To lead.

Since 1987, OutFront Kalamazoo has worked to advance social justice, build coalitions, change hearts and open minds so that all people in southwest Michigan can live authentically and free from discrimination - regardless of their gender identity or sexual orientation.

OutFront Kalamazoo provides a safe and welcoming environment with a wide range of programs and services. We offer a place to be seen and heard and an opportunity to join with others who desire to live unapologetically, #AlwaysOutFront.

OutFront Kalamazoo was founded as the Kalamazoo Gay Lesbian Resource Center in 1987 as a non-profit, charitable organization serving the gay, lesbian, bisexual, transgender, and allied community of southwest Michigan.

Our Mission
To create a just, inclusive, equitable, and supportive environment in Southwest Michigan for people of all sexual orientations and gender identities, and expressions.

Our Vision
A region that celebrates diversity and embraces equality.